---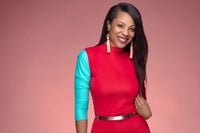 90 Minute Brand Builder
Intensive. Focused. One-to-one. For faster results and instant implementation.
90-Minute Power Session (Focused on your specific business)
WE CAN CREATE YOUR ENTIRE MARKETING FRAMEWORK, WRITE CONTENT, DEVELOP FUNNELS & INTEGRATE LOW-TECH SYSTEMS!
What is BRAND BUILDER & Who should sign-up?
Imagine getting it all "figured-out" in one session... Or finally identifying what's stopping you from converting AND instantly solving the problem.
A Brand Builder is designed to: (But not limited to...)
resolve a specific issue

solve a particular problem

reach a business decision

identify your target audience

discover how to use social media "the right way".

create content

write your email funnels

develop your product or service 

research vendors

establish product pricing

implement low-tech systems

establish your business goals

Where necessary; we can file your company business documents (LLC)

or just clarify and identify who you are and what you want 
You decide the problem or situation you want to address, and then we work together to push you to your limits in one concentrated effort. You will go further and faster than you ever thought possible, with my support and guidance, achieving bigger and better results that you can put into action immediately. 
Not to mention, you'll have access to a full video replay to help you stay on track and aligned with your goals.
BONUS ACCESS to my 6 Module Course - Profiles That Profit--- Valued at ($997)
Spaces limited to 20 business owners each month!